While the Indian television scenario still seems to be struggling to find its feet among the viewers, what the delightful foreign television scenario provides to its users is beyond comparison. Not only does it caters to the needs of every single viewer, i.e., there are plenty of shows in every genre for each age group of audience; but it also assures to maintain the consistency in the standard of the content being presented in their shows. Thus the foreign television shows have a huge fan following in India, and you have admit it that you may have been messing your head wondering who will end up on the Iron Throne!
One such interesting show is 'The Big Bang Theory', which is indeed one of the best comedy television series across the globe. While it surely is a delight for all audiences alike, the nerds who view it get an extra spice! Let's find out why The Big Bang Theory is the best TV show for nerds.
Cool Science Experiments
From particle physics, string theory and quantum gravity to neuroscience, The Big Bang Theory does not leaves any stone unturned when it comes to venturing into the real-life research works of scientists. The main characters of the show regularly discuss theories of eminent scientists and often struggle to formulate one of their own theories, which could prove to be a breakthrough.
In reality, we budding science-nerds can only dream of getting close to what these guys actually do. Watching them use complex science theories which are so well written that they actually make sense, is indeed a real delight in itself. Who knows whether the series might also prove to be educational because Sheldon does drop a scientific-theory-bomb every episode!
Science Jokes
Oh, imagine the amount of adrenaline these guys are pumped with when they discuss their science experiments! But there's treat for everyone in it as well.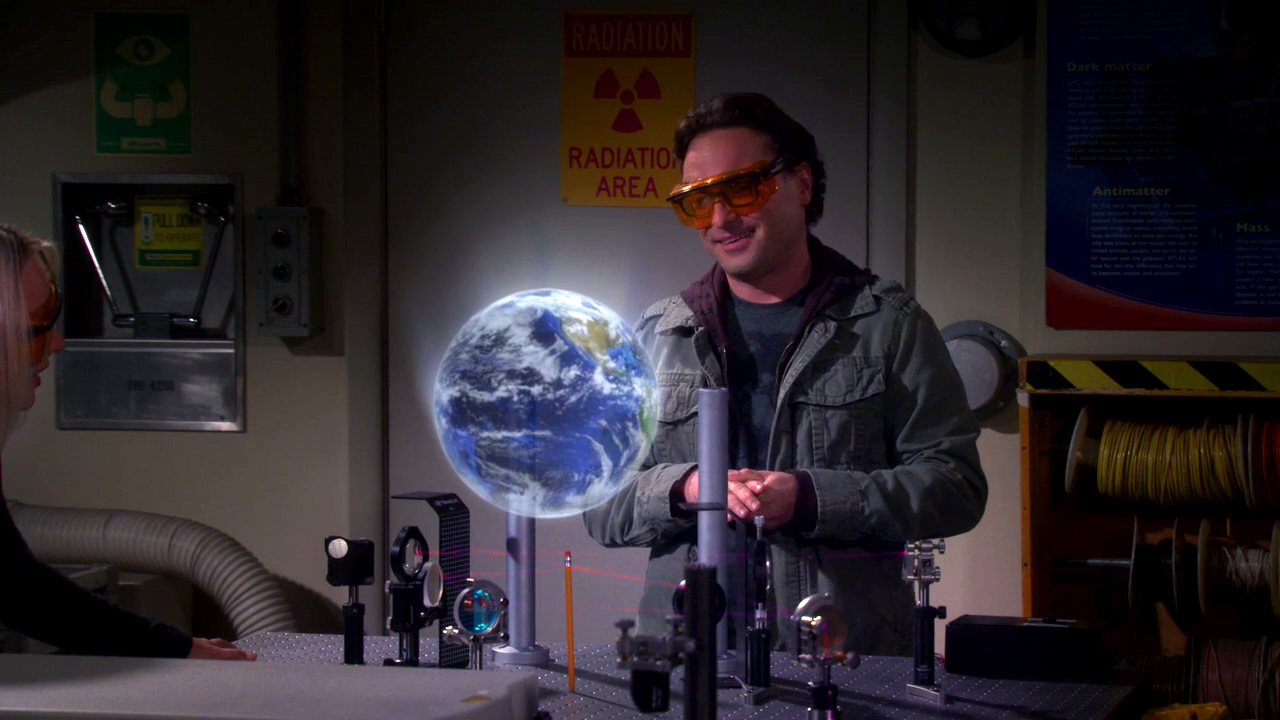 A poultry farmer was distressed because his chickens stopped laying eggs. He didn't know what to do about it, but one of his friends, a physicist, offered to help. The physicist came out to the farm, took a bunch of measurements, and went back home to analyze the data. The physicist called the farmer on the phone and said: "Okay, I have a solution for your problem, but it only works with spherical chickens in a vacuum." – Leonard
Hilarious or what? Sinister remarks like "If he were any bigger, he'd have moons orbiting him" are so spot on in this geeky show that you can't help but laugh! And the best part of the show is that its not only the scientist-guys cracking you up; even the sole 'no-science background' member in this circle of friends will also shock you with tons of wits and humor for most of the time.
Nerd-Themed Fandom
All the four main male characters are avid science-fiction, fantasy and comic fans as well as memorabilia collectors. The 'Star Trek' series in particular is frequently referenced and Sheldon identifies himself strongly with the character of Spock so much that when he is given a used napkin signed by Leonard Nimoy as a Christmas gift from Penny, he is overwhelmed with excitement and gratitude: "I possess the DNA of Leonard Nimoy!!!!"
The characters religiously follow and frequently quote the Game of Thrones, Star Wars, Star Trek, Doctor Who, Battlestar Galactica, and our favorite superheroes too. Have you counted the number of times we have seen Sheldon sport a Flash or Green Lantern T-shirt?
This show has stuck itself in the mind of its viewers regardless of their nationality, age, gender etc. for over 9 years and its fan-base is still going strong. While the nerds watching this show often share a heartfelt laughter, the audiences who is alien to the science world equally enjoy this show as well! And hence, we can't help but conclude this post with another amazing quote from the show:
"I don't care for perchloroethylene, and I don't like glycol ether." – Amy
(Because ether sounds like either. Can't get enough, can we?)