Preparing for JEE can be a strenuous job and also be taxing on you. During these exhausting times you might want to go through these tips and tricks to help you enhance your performance better:
ADJUST YOUR BODY CLOCK: As difficult as this may seem, you need to adjust your sleep according to the seating time for JEE examination (9 to 12 pm and 2 to 5 pm). This may appear absurd but as a student, I was habitual of taking naps during the afternoon, usually after 2. Due to this, I would always feel drowsy while appearing for a practice paper during those hours. This can lead to extremely reduced performance on the examination date. I advise you to adjust your sleep hours (well, because we all need naps!) preferably several months before so that you feel fresh and at your best while attempting exams.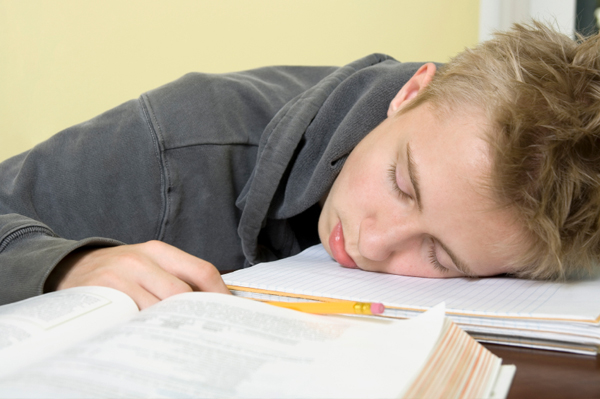 FAMILIARIZING WITH THE QUESTION PAPER PATTERN: Many students fail to familiarize themselves with the different types of question paper patterns containing special type of questions. These students limit their study to the book-format of questions and are unable to attempt multiple options correct, matrix-match etc type questions. It is to be understood that only preparing your study on the knowledge front is not sufficient to tackle what JEE brings to you. You must familiarize yourself with these patterns, through test series or practicing previous years' papers.
FREQUENCY AND SPEED: These physical terms can be your best allies in JEE preparation. Start keeping a track of the number of questions/numericals you solve on a daily basis. While you can assign a few hours to content study, solving numericals on a daily basis is a habit you must inculcate. Not only will this keep you in touch with the unending formulas, it keeps your problem solving speed on an increasing graph. The second ally we pointed out was frequency. In this cut-throat race, every aspirant needs to keep improving his performance on a regular basis. Keeping a track of the number of numericals solved daily and adding a few more to the number every day will increase your performance as the finish line nears.
ORGANISE YOUR STUDY: An unsystematic study may not give you fruitful outcome as you are switching between chapters and subjects without mastering them. Know your strong and weak chapters and invest time accordingly. Prepare a revision timetable during the final month so as to not miss out on any topic and complete your preparation well.
ATTEMPTING THE EXAMINATION: When you start attempting a question (practice paper or the final one), always start from the section which is your strength. This way, the inherent nervousness dies out gradually as you are able to solve more and more problems and helps you face the tougher section with ease and confidence.
BE HEALTH CONSCIOUS: During these challenging days, students often tend to ignore their health and due to the strenuous schedule fall sick occasionally. Obviously, this brings down your performance. Keep nourishing yourself with ample fruits, a nutritional diet and several ounces of water. Remember that a perfect preparation with poor health will hardly give you any results. Stay calm and avoid stress.
The more you indulge yourself in the process of grooming your mind, the closer you are to the finish line. Preparing in an organised manner and without stress with proper health can bring out the best in you. All the best!