The board examinations are almost around the corner and it can be a pretty stressful time for students. Preparation is strenuous and the pressure can prove negative for your performance. In times like these, you need last minute tips that give you an edge over others. Here you go:
Substantial amount of preparation: Start your preparations well in advance according to your confidence in the subject. Board exams require you to be thorough with NCERT textbooks. You can improve your performance by following an efficient revision plan along with reviewing sample papers and going through previous years' papers.
Practice writing: Be it Mathematics or English, you must practice writing answers and then compare them with the ones provided in sample papers. You will then get to know which steps will fetch you more marks and which ones you skipped. The accurate formats for answers have been a regular trend in board examinations and adhering to them is obligatory.
Presenting your answer script: There are several important points you must keep in mind while writing your answer script. Firstly, present your answers in points wherever necessary. No examiner is interested in reading a passage of answers and finding the right points in your paragraphs. The marking scheme provided to examiners is purely based on points and writing your answers in paragraphs may lead you to a loss if the examiner fails to find them in your answer script.
Secondly, try to stick to the order of questions. It often happens that you may not know the answer to a few questions, but it is advised that you try to write maximum answers in the order provided in the question paper (you could leave sufficient space for questions you don't know the answers to and come back later).
Make your answer script presentable by keeping it neat, highlighting or underlining final answers and (possibly) good handwriting!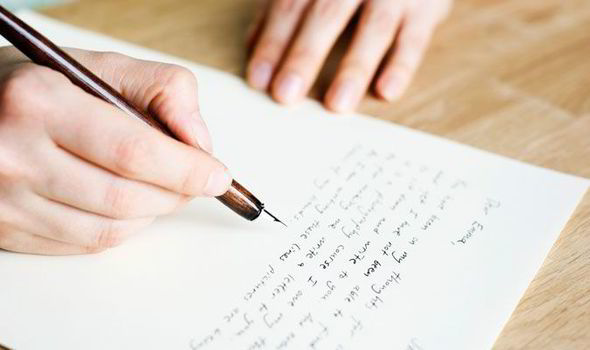 Ask yourself questions: After having done with a chapter, try and ask yourself questions about what you just prepared. A part of you already knows which part of the chapter you didn't prepare well as doubts get unearthed. You know your weaknesses best.
Adequate rest and positive attitude: Taking care of your health is as important as preparing for the examination. A healthy mind and body will give you the energy to start afresh every morning. You must maintain a proper diet and a positive attitude towards the examination, success and failures alike. Take adequate rest every day, and proper sleep, especially the night before the exam. Inculcate the will power to push your boundaries every day and work on your weaknesses.
Visit the examination venue beforehand: For most students, who are writing the exam for the first time, the exam centre could be a new experience and given the pressure of the exam, it is bound to make students nervous. If the exam centre is outside the school, it is advisable to visit the centre a day in advance so that you are aware of the surroundings, the time taken for travel, and can plan accordingly.
Board Examinations may be tough but are easy to conquer with the right amount of hard work and determination. All the best!